Professional Teeth Whitening
Radiate Confidence with a Proficient Smile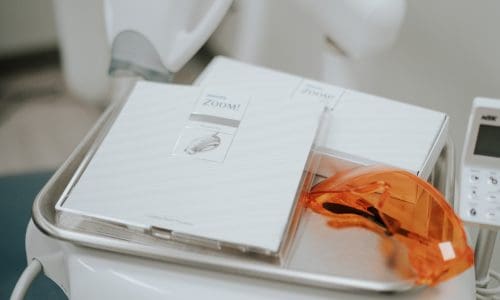 What is professional teeth whitening??
Professional teeth whitening is an in-office dental treatment designed to brighten your teeth's color by removing cumulative discoloration and stains. It is carried out by a trained dental professional, ensuring safety and superior results.
Why you should choose professional teeth whitening?
Customized Treatment: Your dental hygienist will recommend a customized treatment plan based on your needs, including achieving the perfect shade for your teeth. Quick and Effective: Noticeable results can be achieved in a short time, often within one or a few visits. Post-treatment comparisons often show an improvement of two to eight shades in teeth brightness. Safe and Controlled: Dentists take measures to protect your gums and ensure even application of the whitening, handled by skilled professionals. Long-Lasting Results: You'll receive a take-home whitening kit with customized trays for touch-ups, helping to maintain the desired bright shade of your teeth. Reduced Sensitivity: Precautions are taken during and after the treatment to minimize teeth sensitivity, such as isolating soft tissues, applying desensitizing solutions, and ensuring even application of the whitening gel.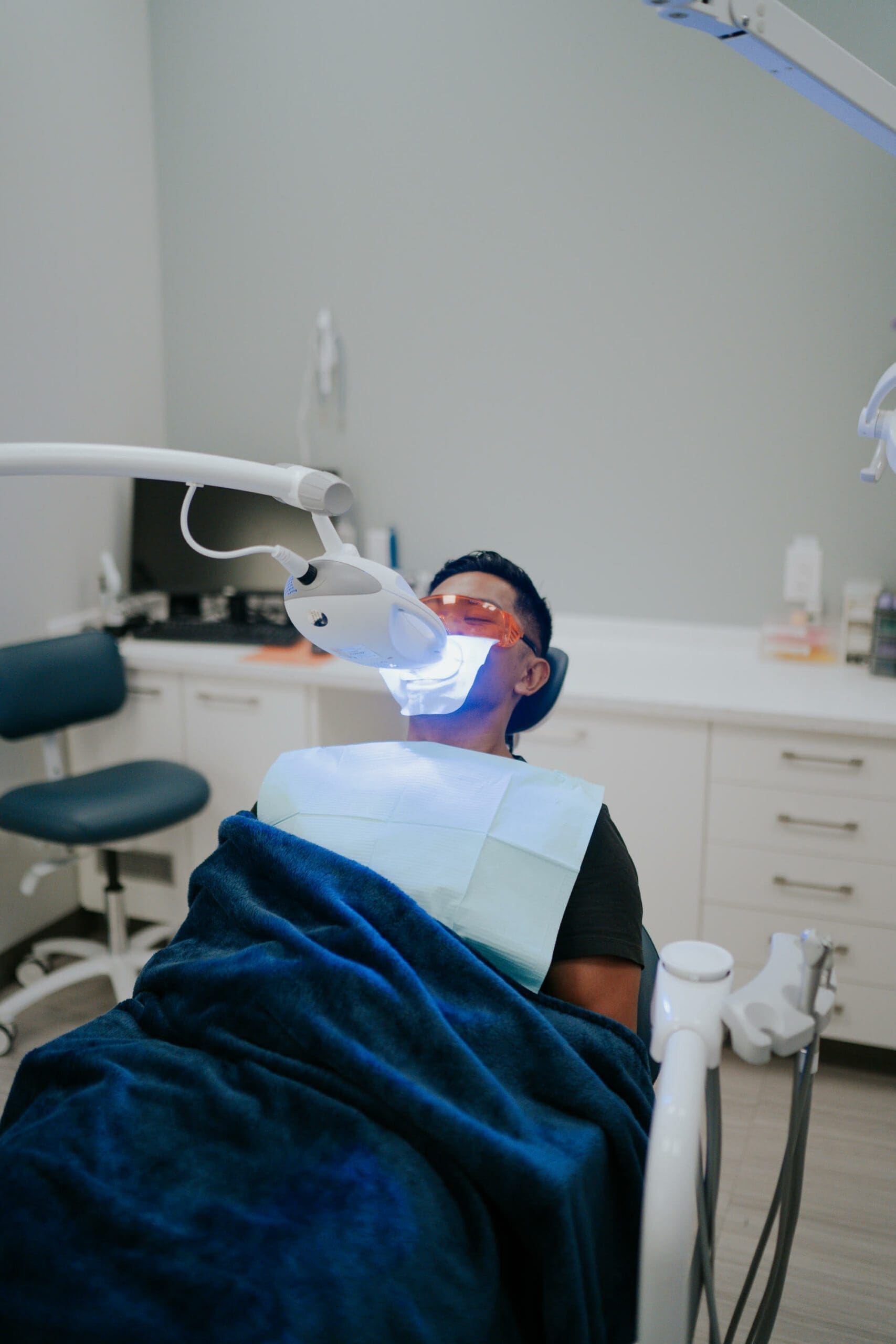 Zoom teeth whitening
Zoom teeth whitening is the most commonly used product of choice by our clinicians for in-office teeth whitening treatment. The whitening gel that is carbamide peroxide and hydrogen peroxide is typically used, as per clinician's discretion during our in-office teeth whitening procedure. A specific laser or light is used to activate the gel after it has been applied to the teeth. The stains and discoloration on your teeth are removed during this procedure, making them visibly brighter.
Is Zoom teeth whitening harmful?
You might experience tooth sensitivity after the procedure but other than that, there are no side effects. Zoom teeth whitening is not harmful to your healthy tooth enamel. We carefully select patients for zoom teeth whitening after a thorough dental exam, to make sure it can cause no harm to your teeth.
TEETH WHITENING AT HOME IN EDMONTON
Whitening Toothpaste: You can easily find any suitable whitening toothpaste. They claim to remove surface stains, but can be abrasive for long term use. Discuss with your dental hygienist if it is a good option for you. Over-the-Counter Strips and Trays: It contains peroxide gels and can be used to whiten your teeth. The concentration of the brightening product is low, hence making it safe to use at home and also due to the same reason you might see some results after a few uses. DIY Baking Soda: It can be used for teeth whitening by brushing slightly to avoid enamel damages. It can be damaging on a microscopic level to your tooth enamel if used for a longer period of time. Activated Charcoal: Its whitening effects are subtle but the method is unproven. Consult a Dentist: There are many options that can help you in achieving a brightening smile but it is very important to consider professional guidance. Prior to making a decision of using a product to brighten your teeth it is best to discuss with your hygienist/dentist, we are here to find the best option to have a bright smile.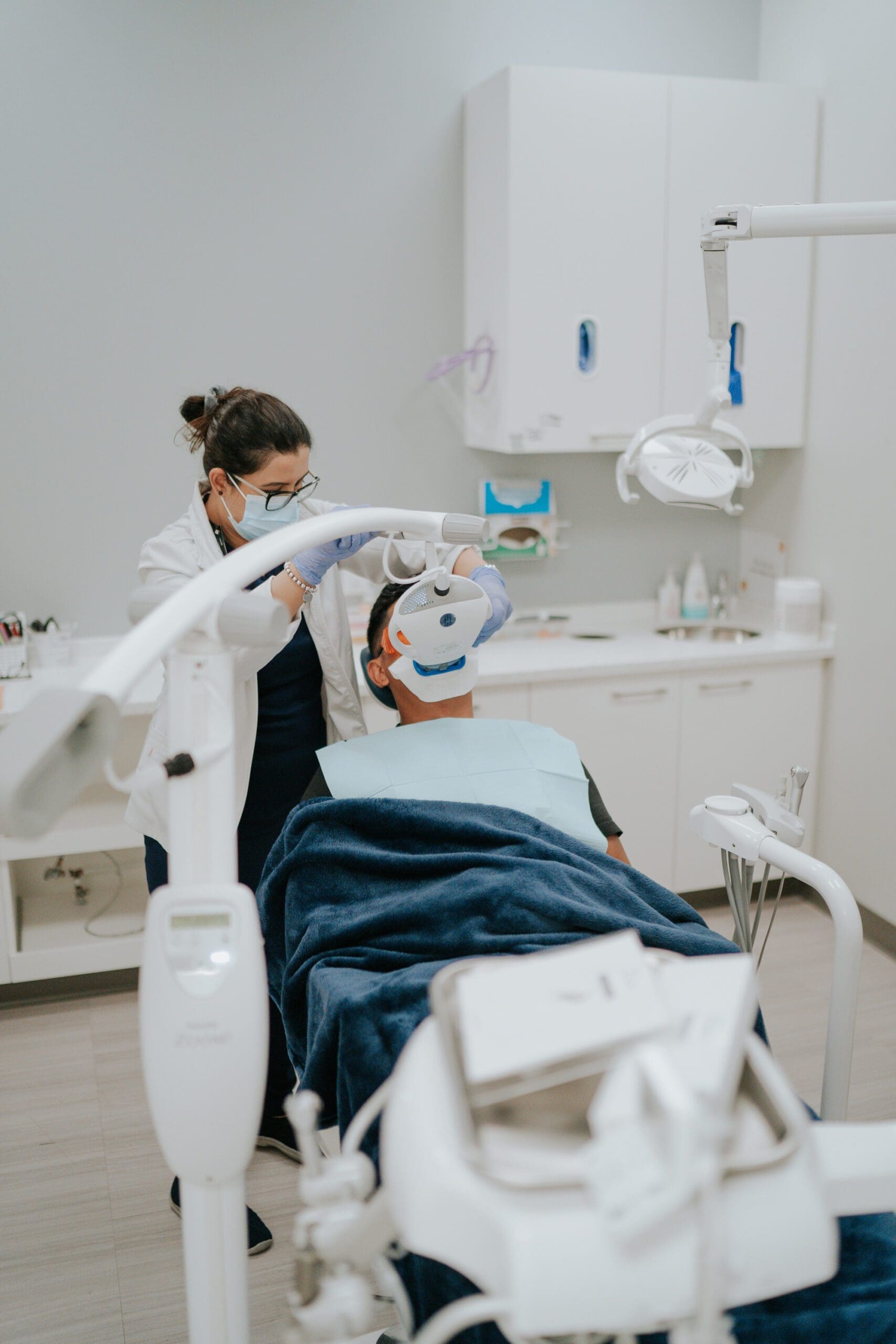 Interested in teeth whitening near you?
At Clean Smiles Dental Hygiene Clinic in Edmonton, our dental hygienists are here to perform Zoom Teeth Whitening treatment, after performing a thorough evaluation of your teeth. Your optimal oral health is important to us, this is why we take the time to check if teeth whitening is a good treatment option for you. Call us or visit us online to book an appointment for teeth whitening treatment.
We will contact you shortly to schedule your appointment