Boost Your Confidence with an Improved Smile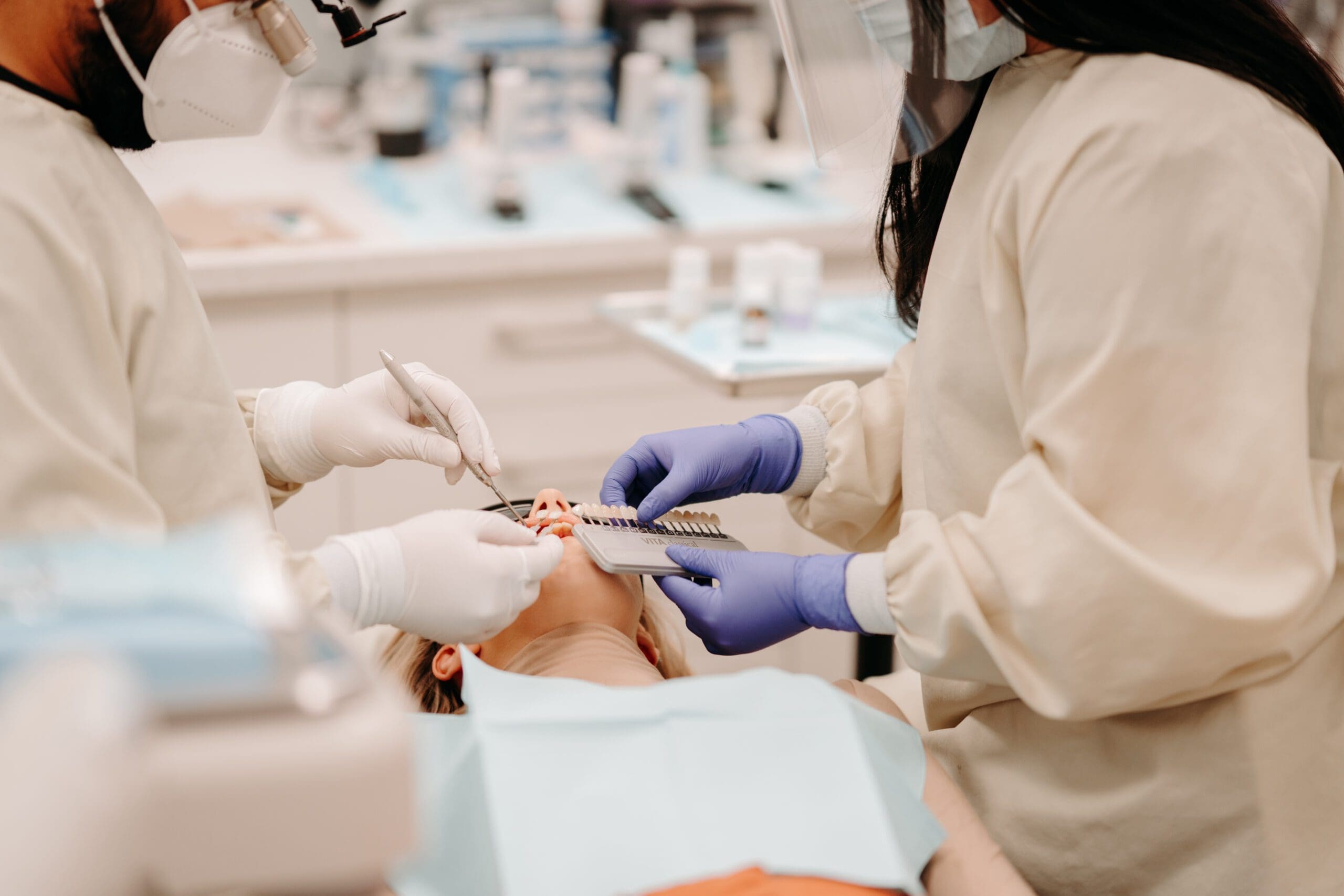 What are Dental Veneers?
Dental veneers are thin, tailored coverings or shells that are created to fit over the front surface of a tooth. They are usually used in cosmetic dentistry to enhance the look of teeth and for correcting a variety of dental flaws to attain an aesthetically attractive smile. Dental veneers are a desired treatment option for many patients.
How dental veneers are placed?
If you are looking forward to getting dental veneers, keep in mind that the process will take multiple visits. Here's how dental veneers are placed:
Consultation: The dentist will examine your oral health and determine if getting veneers is suitable for you.
Preparation: Local anesthesia will be used to ensure your comfort. When the area is numb, the dentist will remove a small amount of enamel from the front of the teeth to make room for the veneers.
Impressions: A digital impression and scan of your teeth will be taken to create custom veneers that fit perfectly.
Temporary Veneers: While your permanent veneers are being fabricated, your dentist will place temporary veneers to protect your prepared teeth.
Bonding: When your permanent veneers are ready, they are carefully and perfectly bonded to your teeth using a strong adhesive.
Final Adjustments: The dentist will ensure that they are properly aligned, look and feel natural. Any other required adjustments will be made.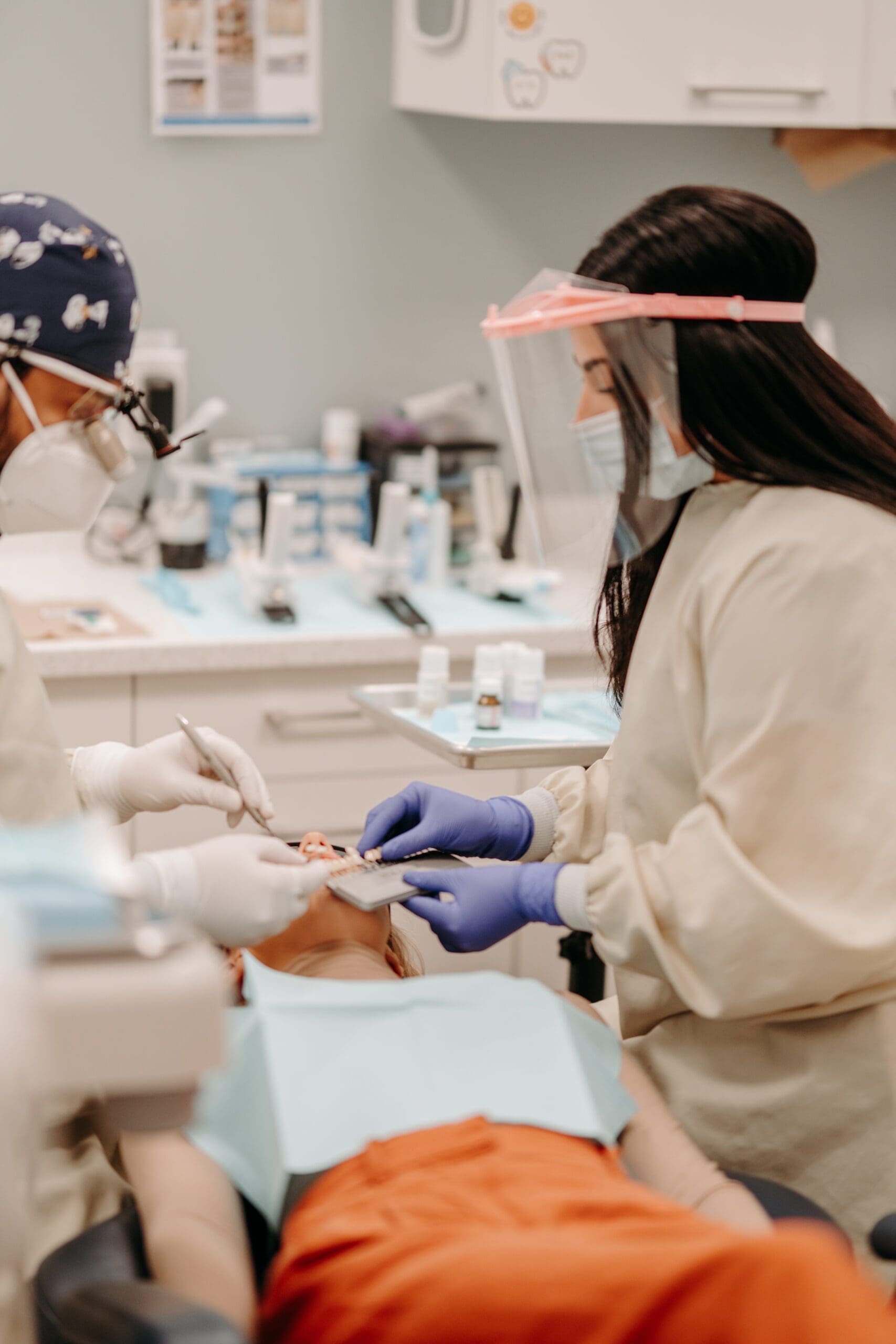 When do you need veneers?
You may need veneers in the following circumstances:
Teeth Staining or Discoloration
Chipped or Cracked Teeth
Misaligned Teeth
Gaps or Spaces Between Teeth
Worn Down Teeth
Short Teeth
Need Cosmetic Smile Makeover
Tooth Reshaping
For Strengthening Weak Teeth
Benefits of dental veneers
Teeth veneers are very thin, tailored shells that fit snugly over the front of teeth and offer a lasting fix with a natural appearance. Veneers are a flexible and durable cosmetic dentistry solution because, in addition to aesthetic benefits, they may strengthen weak teeth, require less enamel removal than crowns, and resist discoloration.
Types of veneers we provide
Porcelain Veneers and Zirconia Veneers are two commonly used options in cosmetic dentistry that are used in our clinic to improve the appearance of teeth, but they differ in materials and characteristics.
Porcelain veneers
Made from delicate porcelain ceramic shells.
Renowned for closely resembling actual teeth in terms of natural look and translucency.
A durable option as they are extremely stain-resistant.
May need greater caution to prevent using too much force because they are a little more fragile than zirconia.
With the right maintenance, they can last from 3 years up to 15 years.
Zirconia veneers
Fabricated using zirconia, a strong and long-lasting ceramic substance.
Extraordinarily tough and won't crack or chip.
Useful to cover up severe tooth discoloration as it is less transparent than porcelain.
A good option for people who often grind their teeth.
Renowned for their durability and, with proper maintenance, may last from 3 years up to 15-20 years.
Special care instructions for your dental veneers
Maintaining your dental veneers is as important as maintaining your natural teeth. They require regular cleaning like daily brushing and flossing. Choose a non-abrasive toothpaste, minimize consumption of hard foods and beverages that can stain or crack your veneers, and quit smoking. Regular professional care at recommended intervals is essential to make your veneers last long.
Interested in dental veneers near you?
At Clean Smiles Dental Hygiene Clinic, we understand the influence an attractive smile can have on your self-esteem and overall well-being. Our dental veneers are designed to solve a variety of cosmetic issues, including teeth gaps, cracked teeth, stains, and other flaws. Contact us or visit our clinic in Edmonton to schedule an appointment.
We will contact you shortly to schedule your appointment