Comprehensive Intra Oral and Extra Oral Screening
Comprehensive Care, Inside and Out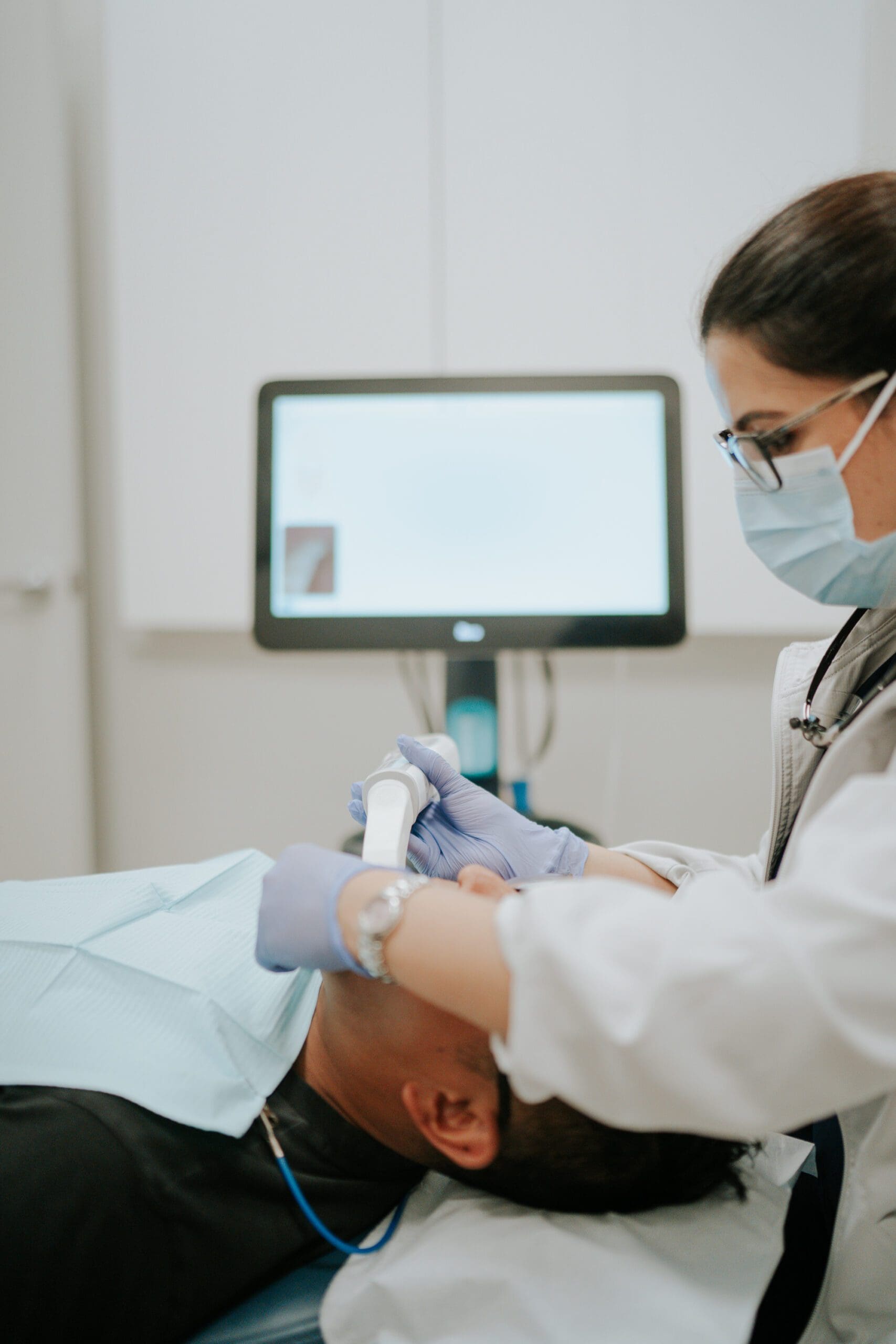 What Is Comprehensive Intra Oral And Extra Oral Screening?
Comprehensive intraoral and extraoral screening involves a careful examination of the face & jaw joint, neck and oral cavity. To detect early signs of dental and medical disorders, a thorough examination of the mouth's interior and exterior is required. At your visit, our dentist or dental hygienist will perform this examination.
How Intra Oral And Extra Oral Examination Is Done?
Intraoral: A complete examination of the interior of your mouth is done during the intraoral part of the examination. The dentist/dental hygienist will check your teeth, gums, tongue, and palate using a variety of tools, such as a dental mirror and a probe. They'll look for signs of oral cancer, lesions, gum disease, and cavities. To assess the health of the jawbone and find hidden problems, X-rays may also be taken.
Extraoral: It is the examination, the dentist will examine the lymph nodes, neck, jaw joint and facial structures and symmetry. The neck may be palpated for any swelling or abnormalities around lymph nodes, and the skin and lips may be examined for any unusual symptoms.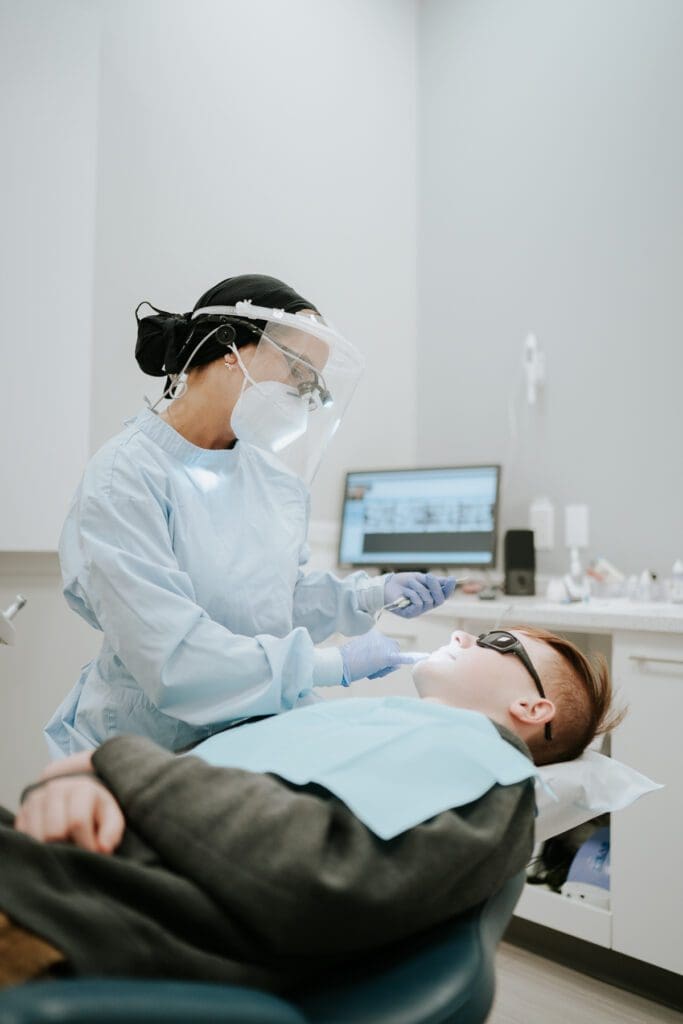 Why Do You Need Extra Oral And Intra Oral Exam?
There are various benefits of comprehensive intraoral and extraoral screening such as:
Early Detection: Detection of dental and medical problems at an early stage can result in more efficient treatment in a timely manner and better outcomes. Early identification can save lives in cases of serious illnesses like gum/periodontal disease and oral cancer.
Preventive Care: You will be guided by our dedicated hygienists about oral hygiene, diet, and lifestyle changes to minimize the risk of future dental issues.
Overall health Awareness: Oral health is closely associated with overall health. Systemic conditions that might cause oral symptoms, such as diabetes, vitamin deficiencies, and autoimmune diseases, can be detected by screening.
How Would You Know If You Need Intraoral Or Extraoral Screening?
It's critical to get a thorough test if you have specific questions about your dental health or notice any unexpected symptoms. Consistent mouth ulcers, unexplained pain, halitosis (bad breath), bleeding gums, changes in the structure of your mouth, and a family history of oral cancer are just a few symptoms. If you experience any changes or difficulties, it's better to consult our Dentist and Dental hygienist.
Intraoral And Extraoral Screening In Edmonton
Clean Smiles Dental Hygiene Clinic in Edmonton is the place to go for thorough intraoral and extraoral screening.
You are choosing a dependable partner on your journey to excellent oral health when you choose Clean Smiles Dental Hygiene Clinic in Edmonton, North for your thorough intraoral and extraoral screening. We stand out because of our experience, advanced skills, holistic approach, not to mention our advanced dental diagnostic equipment and dedication to customized treatment.
Schedule an appointment with us today.
We will contact you shortly to schedule your appointment