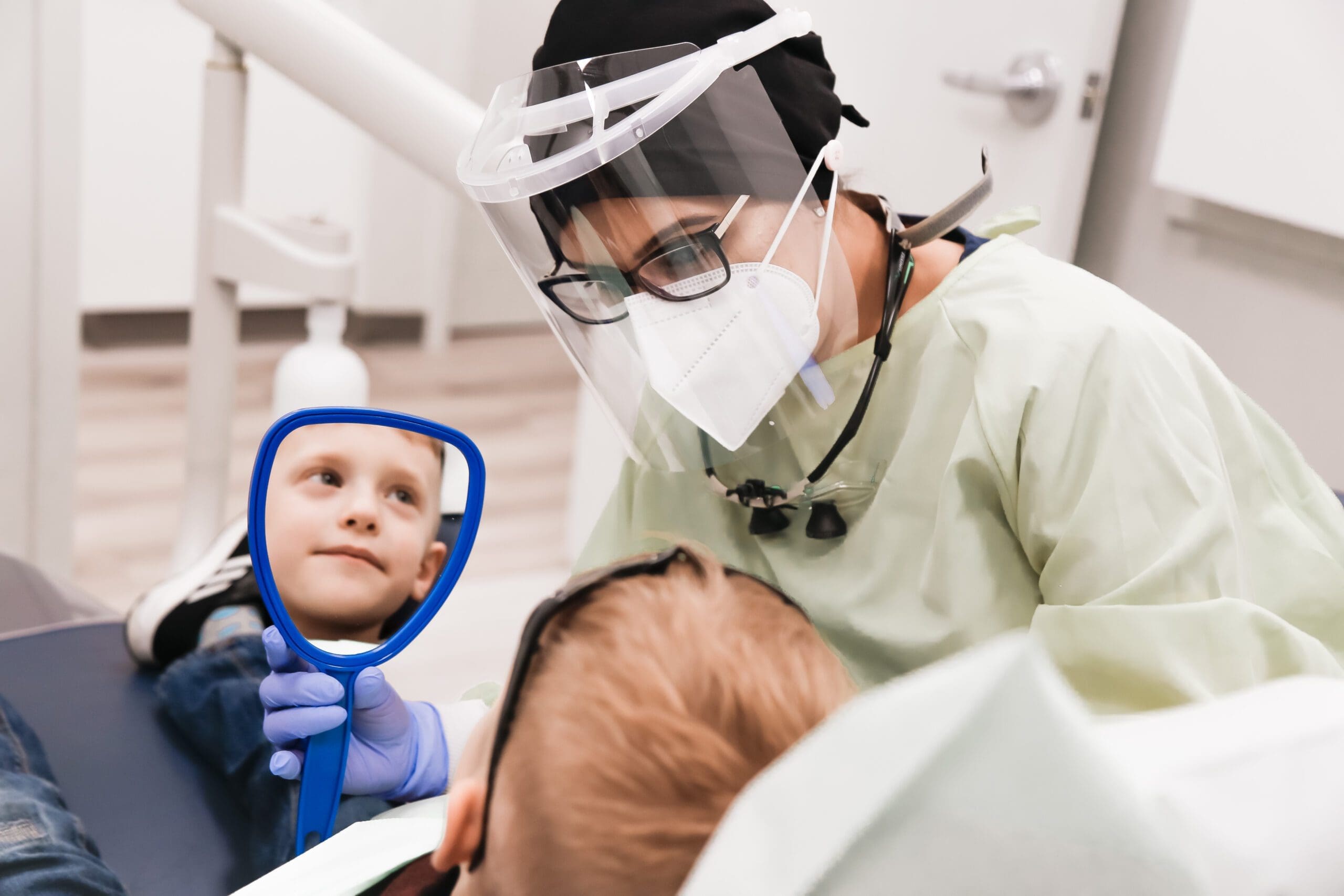 Our Approach
We have a distinctive approach to pediatric dentistry at Clean Smiles Dental & hygiene clinic for Kids. Children can feel secure and relaxed in the inviting environment that our team of expert and caring dentists have worked so hard to create. For a lifetime of good oral health, we think that a happy and positive dental experience in childhood is important and can leave lasting memories.
Services we offer
Comprehensive Dental Examinations: To examine your kid's dental health, we provide thorough dental check-ups very carefully handled by our skilled dentists.
Preventive Care for Kids: To keep your child's teeth healthy and cavity-free, we provide preventive services including dental cleanings, fluoride treatments, and sealants. Home care education in a fun and attractive way that motivates kids to improve their oral homecare.
Restorative Dentistry for Kids: Our services include restorative treatments like fillings and crowns to restore your child's smile to its natural beauty.
Children's dentistry myofunctional therapy and orthodontics: In cases where orthodontic intervention is required, our professionals in this field can offer a range of treatment and alternatives, such as braces, clear aligners, and myofunctional therapy.
Emergency Dentistry: Our team is here for your child in case of dental emergencies, providing quick and empathetic dental care. We are devoted to providing comfort and optimal care to your child during their dental treatment.
Dental Education: Education about dental health is important for both the children and parents. Our team is trained for kid's dentistry and will guide you and your child how to maintain good oral hygiene and answer any questions that you may have related to oral health.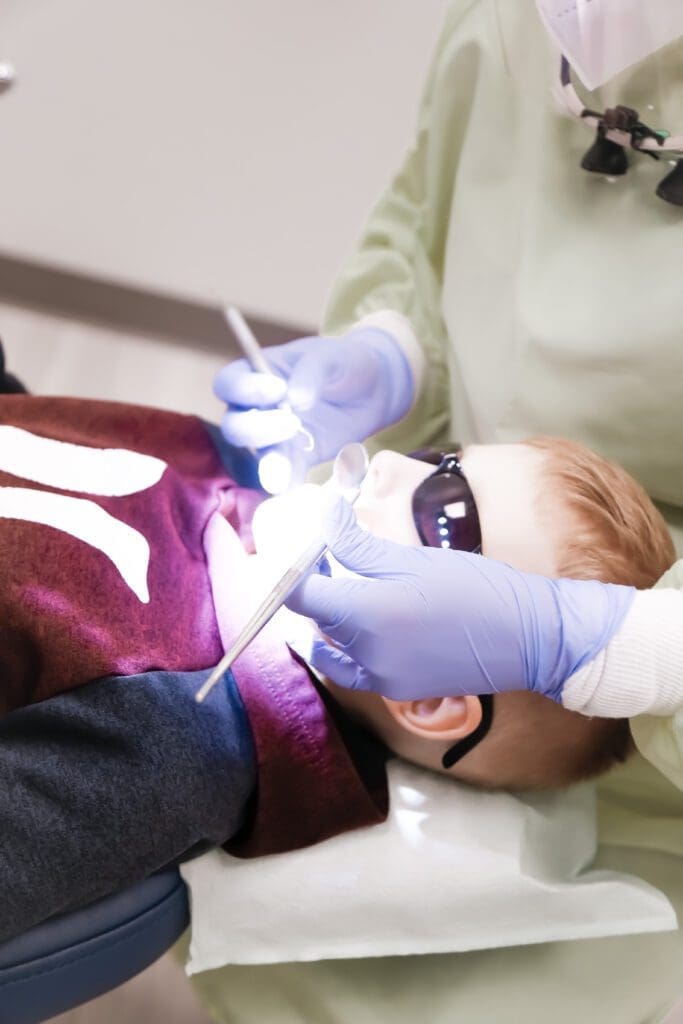 Why choose us for kid's dentistry? 
Kid-Friendly Environment: Our clinic is designed to provide kids a welcoming, friendly and stress-free environment. From friendly, empathetic and well trained staff, to toy towers filled with amazing toys for kids to select after their successful dental visit.
Experienced Team: Our dentists are expert at handling even the most fearful young patients because they have an extensive amount of experience dealing with kids.
State-of-the-Art Technology: To ensure accurate diagnosis for suitable treatments, we use advanced technology and latest dental tools. For example efficient digital x-rays and digital scanners. 
Personalized Care: We understand that every kid is unique, and we customize our treatment plans to meet the individual requirements of each patient.
Flexible Scheduling: We are aware that family schedules are busy and that's why We offer convenient appointment times. We have appointments available in evenings and on weekends as well.
Affordable care: In our clinic we will carefully examine your kid's dental health and discuss the best affordable treatments with you. 
Looking for kid's dentistry in Edmonton?
Clean Smiles Dental Hygiene Clinic, Edmonton North is dedicated to assisting your child in obtaining and preserving a happy, healthy smile. We follow the Alberta fee guide to provide dental treatment. We warmly welcome you to schedule an appointment with our compassionate and professional team and discover the exceptional quality of pediatric dentistry we offer. Reach out to us today at 780 800 6655 or book online, and let's embark on the journey toward a lifetime of healthy smiles for your child.
We will contact you shortly to schedule your appointment