All Smiles are great but Clean Smiles are the Best!
Welcome to Clean Smiles
Dental Hygiene Clinic
At Clean Smiles Dental Hygiene Clinic, we understand the importance of a healthy and functional smile. We are Clean Smiles Family Dentistry, providing dental services for the entire family, from prevention to treatment. Committed to offering optimal dental care, we're here to help you achieve and maintain a healthy, optimally functional smile for a lifetime. Our environment is warm, calming, private, and hospitable. Whether you need a routine checkup and dental hygiene or more extensive dental services, our qualified team is here to meet your needs with empathy, skill, and care.
We love to see you smile!
Clean Smiles Independent Dentist
Our clinic in Edmonton offers comfortable, affordable dental services ranging from pain-free dental check-ups to providing skilled dental treatment.
Looking for a restorative dentist? paediatric dentist? Emergency dental services? Book your appointment now and see why many Edmontonian are choosing Clean Smiles Dental Hygiene Clinic, North. We follow the Alberta Fee Guide.
Book a free consultation with Dr. Haider for Invisalign Orthodontic Treatment.
Clean Smiles Independent Hygienist
As experienced independent hygienists at Clean Smiles, we take pride in offering our patients the best of both worlds, a perfect blend of professional oral care and expert advice that sets us apart in the world of dental health. When you choose our services, you're choosing a dental care provider who is devoted to your comfort and committed to delivering an exceptional level of care. We follow the Alberta Fee Guide or for affordable dental hygiene services check out our Clean Smiles For Community Program, which is first and one of its kind in Edmonton North.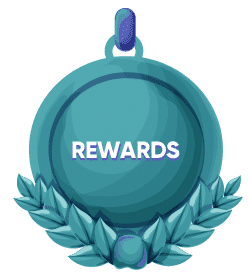 Schedule your appointment
Your journey to a healthier, improved, and more beautiful smile begins here. Contact our best dental clinic today to schedule your appointment. We accept various payment options to make your dental care affordable and accessible. We look forward to welcoming you to our dental family and helping you achieve the smile you've always dreamed of. Your satisfaction and confidence in your oral health are our greatest rewards. Trust  Clean Dental Smiles Hygiene Clinic, North  for all your dental needs. Whether it's a routine dental checkup & hygiene, dental treatment, or dental emergency, our professional dentist and dental hygienists are always available for you. 
Your Journey to a Healthy Smile Starts Here.
We will contact you shortly to schedule your appointment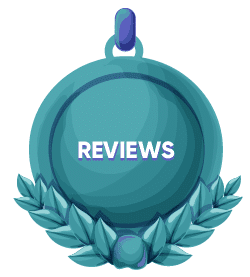 See What People Are Saying
We strive for an excellent patient experience for every visit. Positive reviews mean the world to us. Thank you for entrusting Clean Smiles with your dental hygiene.
Super friendly and relaxing environment! This is the cleanest my teeth have ever felt following a dental appointment. I have seen both Anila and Carla for teeth cleanings and they are AMAZING at what they do! Highly Recommend!!!
Hands-down the best dental treatment I've ever received. I couldn't even imagine anything better. Anila's knowledgeability, gentle touch, & courtesy are everything I could hope for. I hope to be a client here forever.
Very impressed with my visit to Clean Smiles Dental Hygiene Clinic! Not only is the clinic beautiful and clean, but the staff is also so friendly and inviting! I would highly recommend this place to anyone in search of a clinic! Thank you so much to Anila and her team!!
HEY EDMONTONIANS! YOU HAVE TO VISIT THIS CLINIC! Carla was my hygienist and was very friendly. She is amazingly nice! She makes me feel super comfortable. Great hygienist, very experienced! I would definitely go back and refer family and friends.
I had the most wonderful experience at this clinic and would 100% recommend it to anyone asking. Anila was professional, informative and funny! You can tell she cares a lot about her patients and takes pride in giving them the best care. I am happy to have this clinic so close to home!
Best dental hygiene in Edmonton. Totally worth the drive from the southside. Fabulous staff, they take amazing care of you and your teeth. Even if you are fussy or suffering from morning sickness throughout your appointment. 🤣 Thanks so much Anila and Carla!
Complete Care On Your Schedule
Bringing life to your smile.